1
The battery relocation kit showed up today.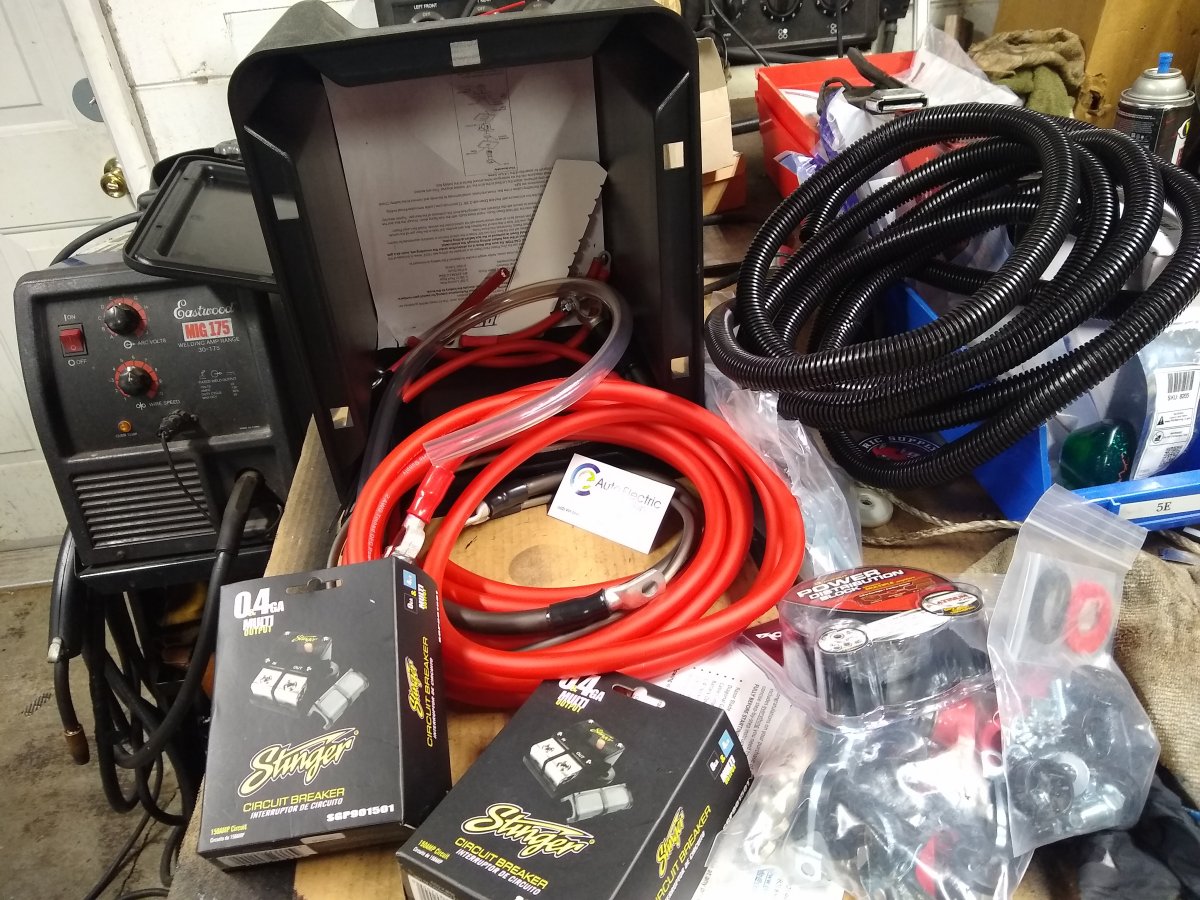 My current set-up that is in the rear seat area is just using a mega-fuse as protection, but I opted to go with the dual circuit-breakers this time. It should also allow me an easier battery disconnect when the car sits for a little bit, but I plan to be driving it more moving forward.

I bought a battery box, which is kind of over-kill for the smaller Odyssey battery I have, but was trying to sort out packaging it and a full-size spare tire in the trunk.

Option 1 - Spare in the stock location and battery up on the frame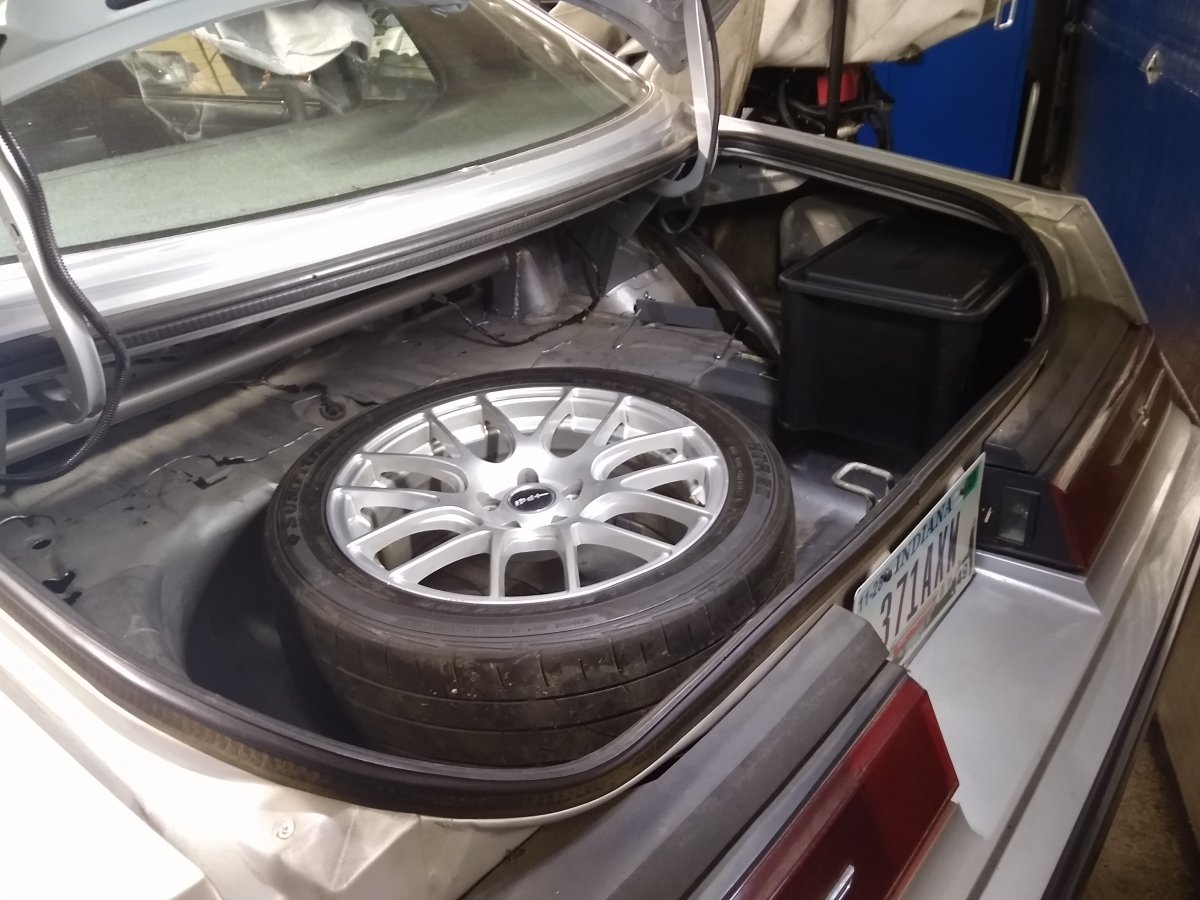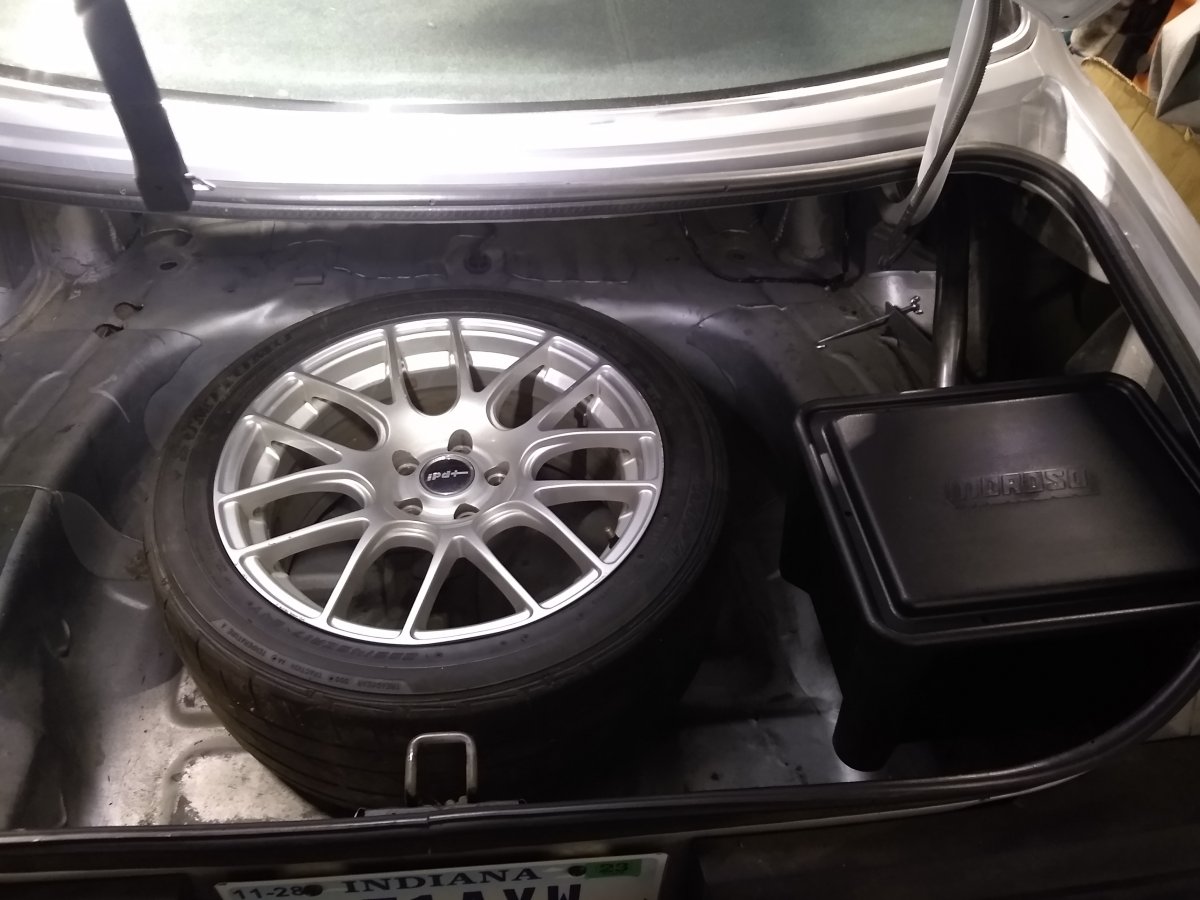 Option 2 - Spare relocated and battery in the well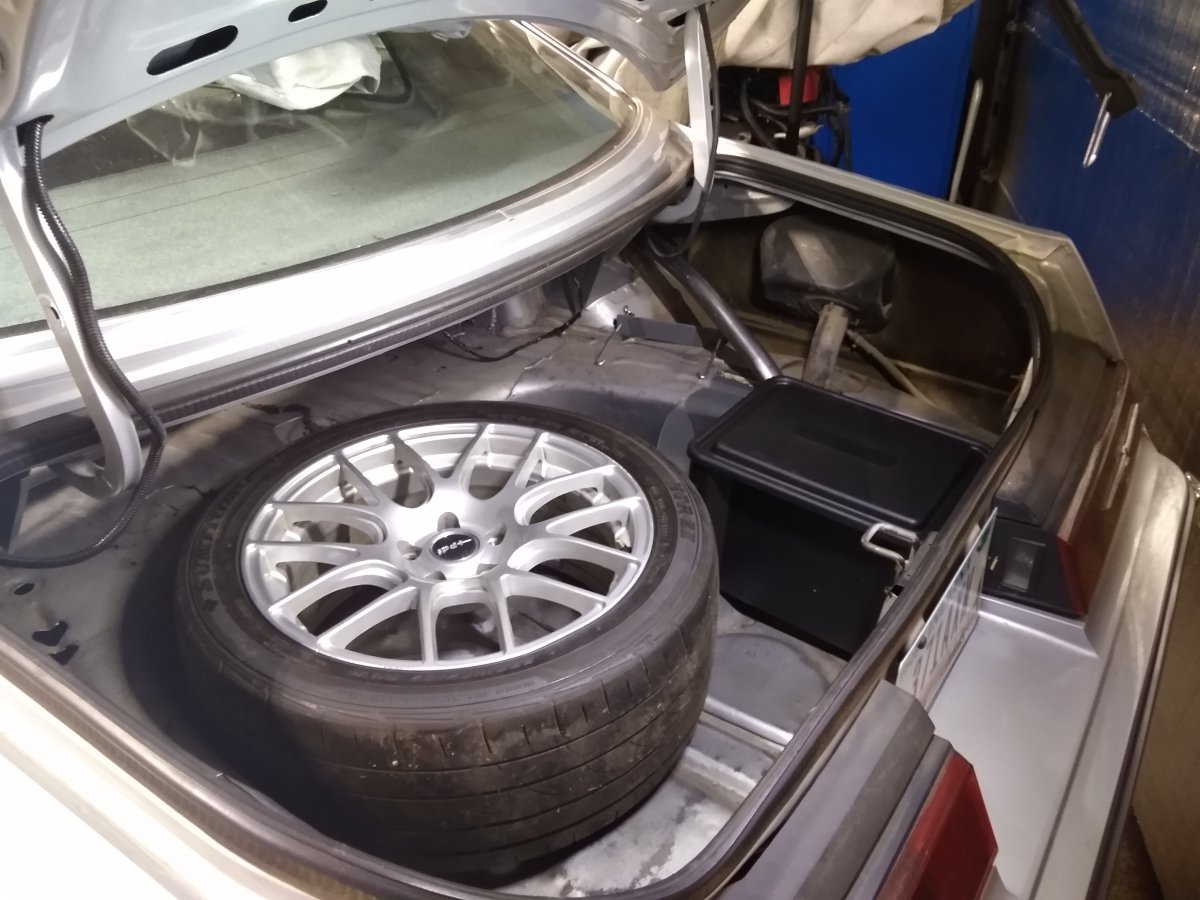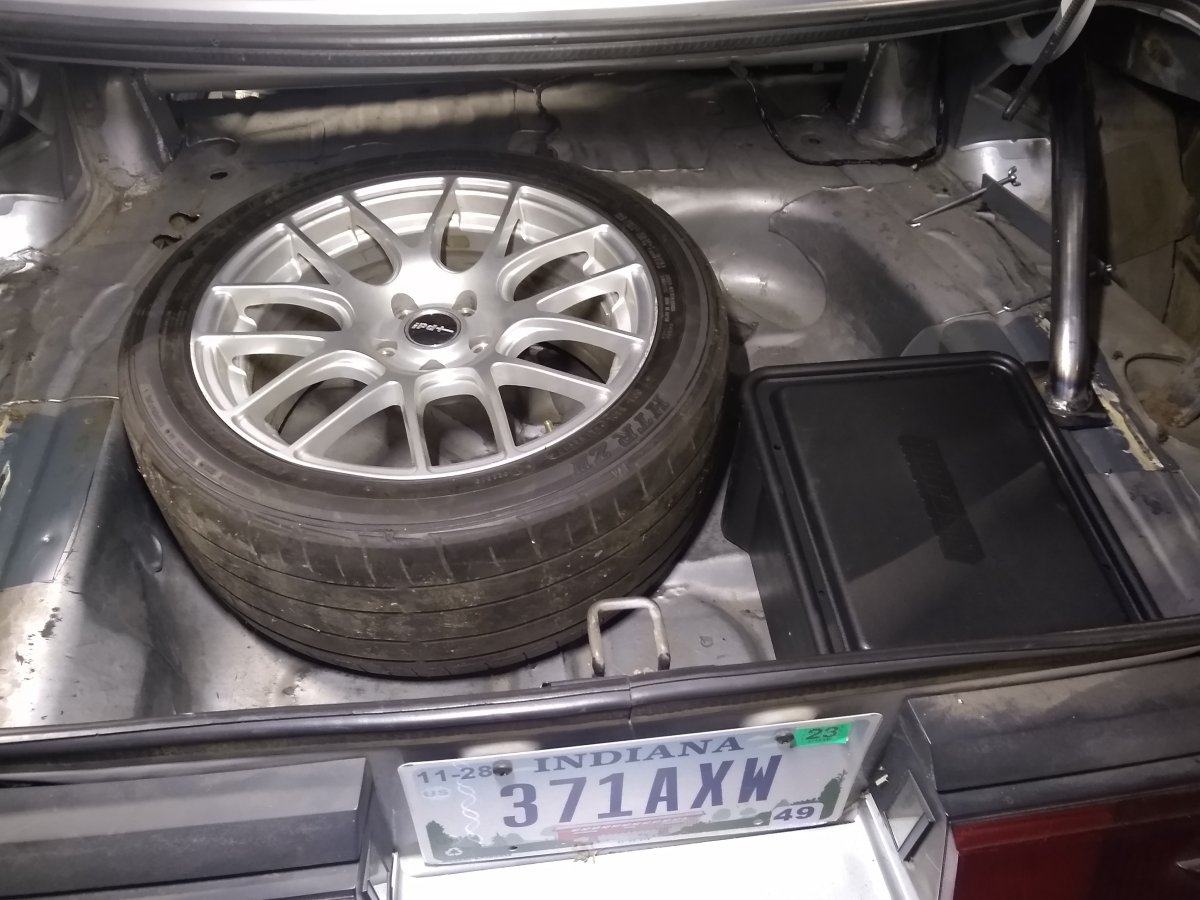 Option 3 - Spare in the stock location and Odyssey up on the frame with no box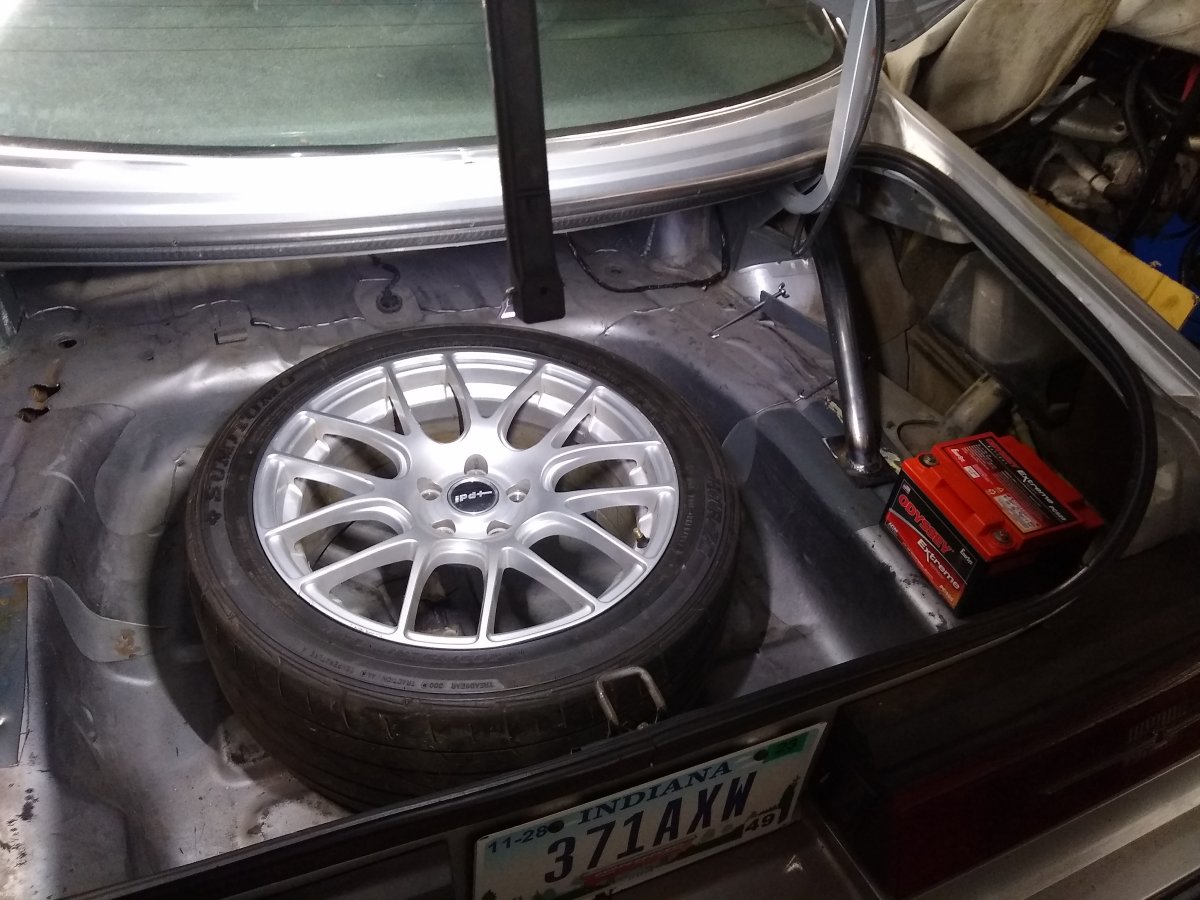 I can just cut my current Odyssey mount from the rear sear area and weld it down in the trunk.

With the box, I was going to mount the C.B. circuitry on the side of the box, but with the Odyssey, I'll mount them on a board in an accessible location.

I'm leaning towards Option 3 and saving the box for another project at the moment, as I really don't *need* a box for the Odyssey.