1
Well since the Cougar is still out of commission, I figured I'd post up a little of my other 2 Fords....

First up is the F-150, 2012 XL. 3.7 Cyclone V6 and 6-speed auto with select shift. Base truck, gray vinyl seats inside with vinyl floor. Only included option was tow package with the factory installed Class III hitch and 4/7 pin trailer hookup. Got in in 10/2015 with just over 14,000, just turned 53,000 last week.

When I bought it...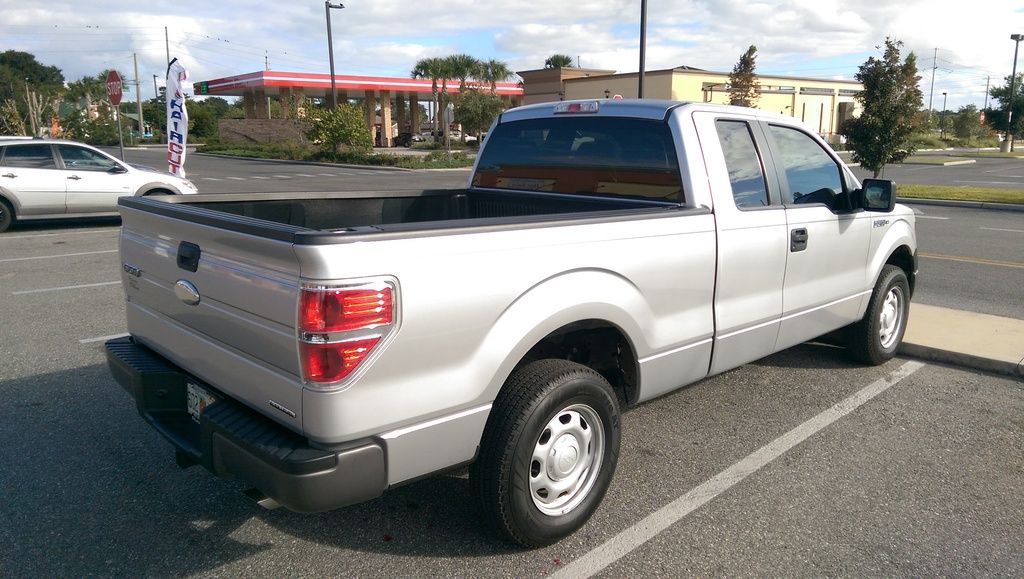 And a little update after I added the new wheels - factory takeoffs from a 2017 - added step rails, replaced the gas door, got a vanity plate, and a few other things not visible...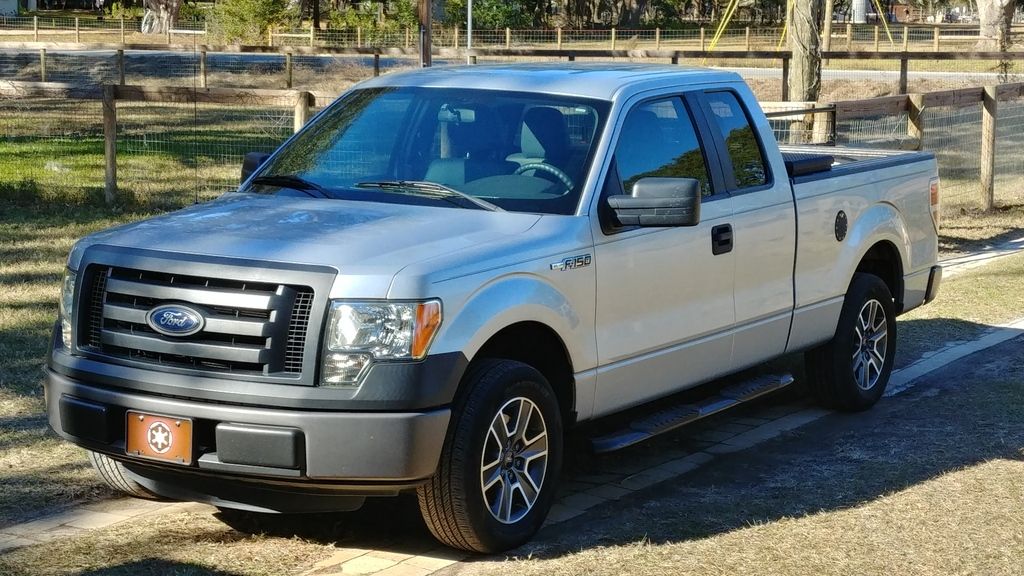 Not a whole lot planned for this one, going to keep it mostly mild. Came with a nice 1 in/2 out custom Flowmaster cat-back on it when I got it, and I will be throwing a set of shorties on it eventually.
Aside from that, will be replacing the headlights, taillights, and front grille with the Raptor style look. Probably going to swap out the steering wheel for leather too. Not much else really planned for it now.

May eventually get an overhead console swapped in from a better optioned truck as well as power door locks and windows. I installed the cruise control switch and once I get the dealer to flash the VCM and turn it on that will be good to go. Might throw a trailer brake in there one day but haven't seen a need for it yet.